Why should I get a professional facial?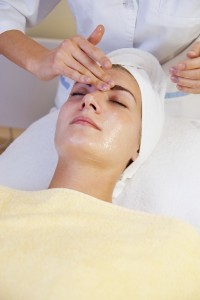 There are many reasons to consult a professional skin care therapist and schedule a regular facial treatment.  Among the best reasons are:
Personalized analysis and advice from a skin care professional
Relaxation and stress relief
Professional strength products provide deeper cleansing, exfoliation, and hydration than every day products
Skilled extractions of clogged pores and blackheads
At Rox Skin Studio, professional esthetician Roxanna Liu analyzes the skin care needs of each individual client and delivers a treatment customized for each.  Clients can often see and feel a noticeable difference after just one facial treatment.  Treatments are performed in a calm and soothing setting with relaxing music playing in the background.
Rox Skin Studio strives to be the Best Spa in Plano, Texas.