New for Fall – Pumpkin Refresher Treatment! Save $20!!
I can't say with certainty that all that warm summer weather is behind us…but it IS getting closer to that point. I don't know about you, but I'm certainly ready for the cooler weather leading into the holidays!!
I'm SO excited to share some news as well as introduce my new seasonal specials! I'm very excited to announce that growth at Rox Skin Studio in the last 2 years has led me to upgrade my online booking system. Some of you may have already noticed that the online booking (including your emailing reminders) has a little bit of a different look and feel. In conjunction with that new system, my inventory and point of sale system systems are a bit different as well. Bear with me as I'm navigating some of these new systems, and please let me know if you should have any trouble booking your appointments. Additionally, in perfect time for holiday gift giving – there's a new online process for buying and printing/emailing gift certificates.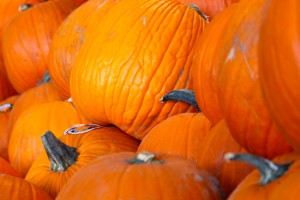 As this beautiful picture might suggest – it's PUMPKIN time again!! This fall's special pumpkin treatment is the Pumpkin Refresher.
Celebrate the fall and replenish parched and sun weary summer skin with the valuable benefits of natural pumpkin extracts – one of nature's most nutritious foods. This treatment features superior antioxidants from two of the most important vitamins- Vitamin A and beta-Carotene.  You will notice a smoother texture and brighter skin tone – the overall result, healthier, glowing skin!
Pumpkin Refresher Treatment – Dissolves, softens and exfoliates dead skin cells, resulting in healthier, more glowing skin.  You will see smoother texture and brighter skin tone while pumpkin attacks pigment cells, improving texture, photo-aging and uneven skin tone. A powerful infusion of antioxidants and nutrients.  This 60 minute treatment starts with a quick Pumpkin Spice hand scrub and features pumpkin cleanser, pumpkin enzyme and lactic acid exfoliations, hydrating milk mask, antioxidant and peptide serum infusion, and a delightful neck and shoulder massage.  The Pumpkin Refresher Treatment is $75, but for a limited time you may book this treatment for just $55.  Use the special code "FALL13" at booking now through November 27, 2013.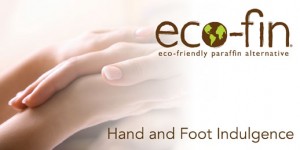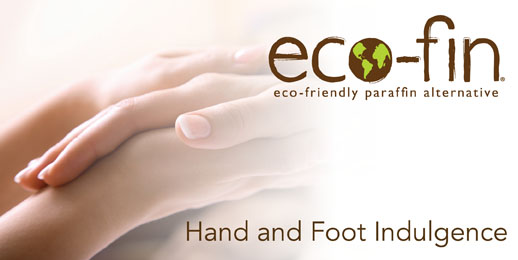 Do you know about about the "eco-fin" hand treatment add on??  If not, you should take advantage of this promotion!
eco-fin is a natural (and eco-friendly), petroleum-free alternative to paraffin. A rich blend of palm, soy, jojoba, and organic coconut oils, plus shea butter, vitamin E, and essential oils moisturize and leave the skin soft and supple. This is truly a healthy, nourishing hand treatment because it is made with 100% natural plant-based emollients and pure essential oils. No petroleum, artificial dyes, or synthetic fragrances!  Normally, you can add this hand treatment to any facial for $15, but now through November 27, 2013 you can add it to any facial treatment for only $7.  eco-fin treatments come in a variety of flavors – raspberry/grapefruit, pineapple/coconut, vanilla, and peppermint.  Simply let me know you'd like to take advantage of this add-on at the beginning of your facial treatment.
Additionally, there are two new treatments available in my studio – brow & lash tinting!  Accenting the eyes can have a dramatic effect on your overall appearance.  Brows or lashes can be tinted for $20 – or tint both for $30.  Book these tinting services under the "Salon" section in the online booking menu.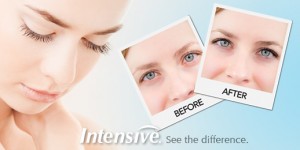 Finally, be sure to watch your inboxes in November.  If you were a client last year, you will remember the exceptional special holiday offers for Thankful Thursday, Black Friday, Small Business Saturday, and Cyber Monday.  They were VERY VERY popular – so I definitely plan on offering specials again.

I'm looking forward to seeing you soon!  To book your treatment, you may schedule online, or call 469-500-9515.