Plano Skin Care Studio now featuring "eco-fin" luxurious hand treatment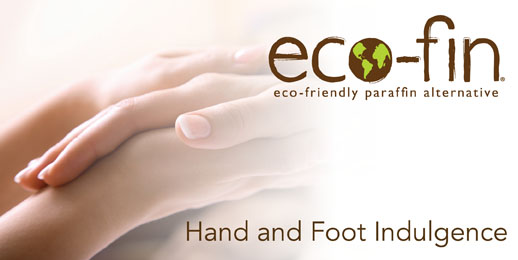 I'm excited to announce that I'm adding a brand new add-on service!  This is a luxurious hand treatment that you may add on to any facial treatment for $15.
Eco-fin is a natural (and eco-friendly), petroleum-free alternative to paraffin. A rich blend of palm, soy, jojoba, and organic coconut oils, plus shea butter, vitamin E, and essential oils moisturizes and leaves the skin soft and supple. This is truly a healthy, nourishing hand treatment because it is made with 100% natural plant-based emollients and pure essential oils. No petroleum, artificial dyes, or synthetic fragrances!
This special add-on is sure to delight your senses with its fragrant essential oils. I'm currently featuring delicious raspberry & grapefruit!